Worship Online With Us
Join us every Sunday at 10:30 a.m. ET for online worship with beautiful music, moving stories and a deep spiritual core.
During our service, we share prayers from our community. Fill out the form below to submit a prayer to be read during Sunday's service.
The Hero's Journey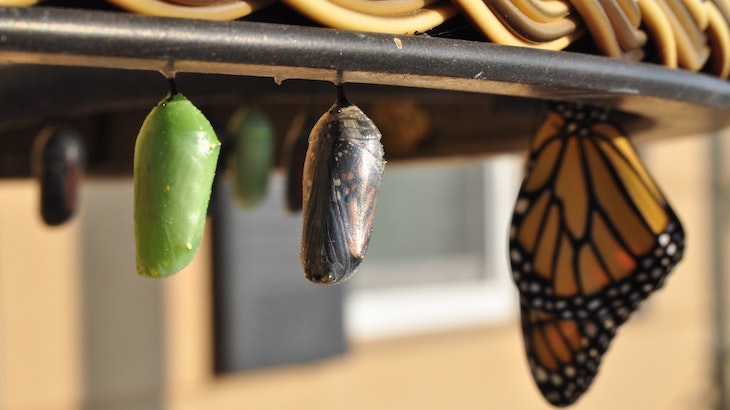 There are moments when we claim our power as heroes in our stories. Individuals and communities rise up, find wisdom, overcome challenges, and create a new reality. Even in times of struggle and loss, a loving presence calls us forward.
Sunday mornings 10:30AM

Sunday, November 29, 2020 YouTube Livestream URL: https://youtu.be/28iSKX8LbUU
The Birds of the Air
We know worrying doesn't help us, but we can't stop anyway. We can learn from the birds of the air and the creatures of the forest: better to prepare than to worry. We'll focus on the practices that help us prepare no matter what life brings our way. The Rev. Sarah C. Stewart preaching.
Service Music: We welcome organist Michelle Graveline to our service this week. Recently retired after more than two decades at the helm of Salisbury Singers, Michelle Graveline has been active as a collegiate and community chorus conductor, teacher, adjudicator and clinician in Massachusetts. She also recently retired as Professor of Music at Assumption College, having taught there since 1984. She will treat us with an extended postlude of masterpieces for the organ. Madeleine Stout is a first year medical student at the University of Pittsburgh. She has been playing the violin since the age of 4 and minored in music at Mt. Holyoke College. She is the daughter of Dr. Michelle Graveline.

Sunday, December 6, 2020
What We Mean By God
What do you imagine when you say the word "God"? Many of us grew up with an image of God that doesn't work for us anymore. The sacred stories of Christmas and Chanukah provide many images of the holy that we can borrow. The Rev. Sarah C. Stewart preaching.
Service Music: William Ness, organist, returns this week as substitute service musician. He will perform masterworks for the King of Instruments.

Sunday, December 13, 2020
The children and youth of the Faith Development program share our traditional annual children's pageant, filmed safely during the COVID pandemic. Director of Faith Development Juliet Donaldson offers a reflection on the Advent season.
Faith Development: Children's Pageant

Sunday, December 20, 2020
The Kids Are All Right
Beyond her starring role in the Christmas story, Mary went on to rear Jesus and to appear several times in the gospel stories about his life. Mary was a good mother: she gave her child room to become the person he was meant to be. The Rev. Sarah C. Stewart preaching.
Service Music: We welcome Madeline Browning, flute, who is one of our wonderful Artists in Residence. She will perform seasonal favorites. Will Sherwood accompanies on organ.

Thursday, December 24, 2020
The Journey of the Magi
The magi gave up everything to protect the infant Jesus and tell the truth about what they had seen. What does our faith require of us this Christmas? The Rev. Sarah C. Stewart preaching.
Service Music: Our Christmas Eve service this year is livestreaming only. Maria Ferrante, soprano, is joined by Patrick Chatham, cello, Mason Tran, oboe, and Will Sherwood organ & piano.