Welcome to Faith Development at First Unitarian Church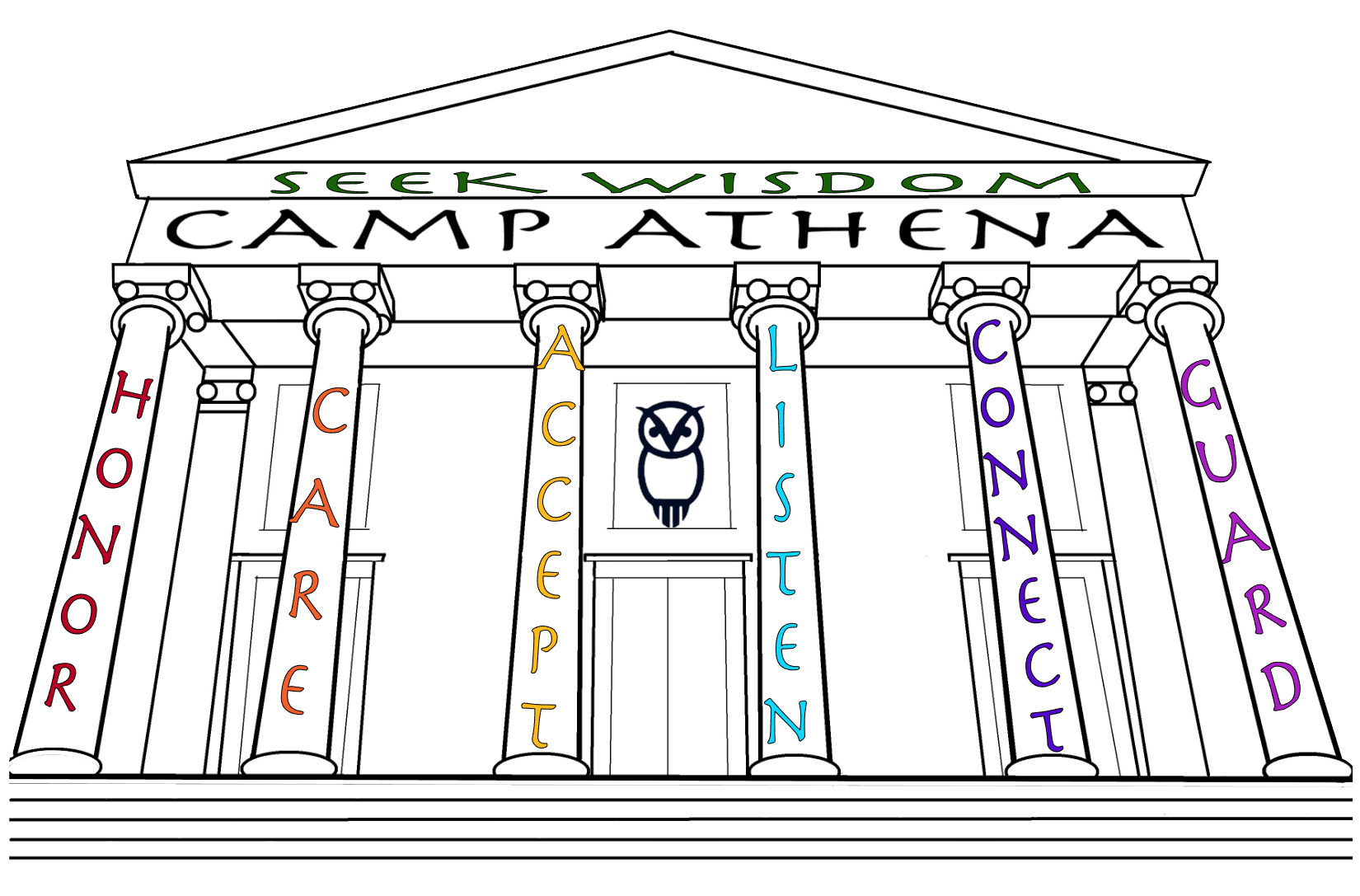 Building community across generations with Loving Hearts, Open Minds, and Helping Hands
Mission Statement:
We create welcoming space for adults, families, children, and youth to nurture curiosity, explore spirituality, and discover their place in the world.
We strive to build loving community by working, learning, growing, and celebrating together.
We work cooperatively to make the world a better place.

Sunday Mornings:
Camp Athena: Pillars of faith
This year's program is loosely based on the Percy Jackson, Camp Half-blood series, exploring Greek and Roman Gods & Goddesses. Our seven pillars are:
HONOR ALL PEOPLE
CARE FOR EVERYONE
ACCEPT DIFFERENCES
SEEK WISDOM
LISTEN TO OTHERS
MAKE CONNECTIONS
GUARD THE EARTH
Sunday mornings
Services start at 10:30. Families attend the start of worship to hear the Tale of the Day.
Children then move to The Agora (Unity Hall), where we light our chalice, share our triumphs & our troubles, and muse over the Tale of the Day.
Children then have the chance to choose one of three spaces:
Cabin Athena for Arts Crafts
Ares Arena for Active Games
Hestia's Hearth & Home for those who prefer unstructured time.
During Coffee Hour children are welcome to stay in the Camp Athena space for cookies and juice to connect with each other while parents connect downstairs with other adults.
Download a brochure HERE
Registration
To keep everyone safe we are asking all families to register their children HERE.
volunteers needed
We are looking for adults and teenagers to help and support our program. To help out sign up HERE. We are asking all teens and adults to be fully vaccinated against Covid 19.
Young adults and youth receive a small stipend for nursery care or leading programming (Active Games or Arts & Crafts)
Christmas Pageant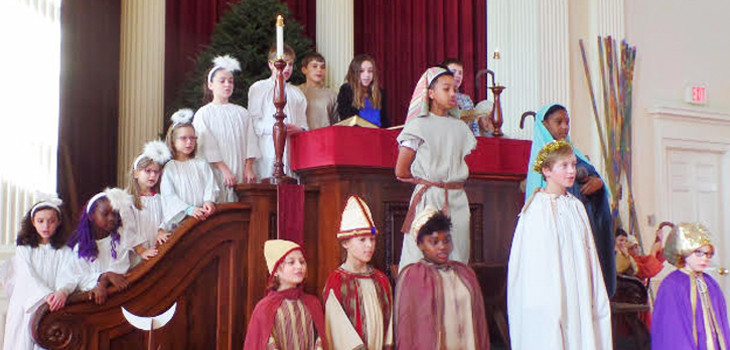 On December 12th we host our annual Christmas pageant when we tell the story of Jesus' birth complete with Angels, Shepherds, Wise People and the evil villain, Herod.