The Wiogora School of Wonder and Wisdom
Wiogora is First Unitarian's magical summer STEAM (Science, Technology, Engineering, Art and Math) program. For two weeks in July / August, First Unitarian Church is transformed into a magical castle that houses the Wiogora School of Wonder and Wisdom.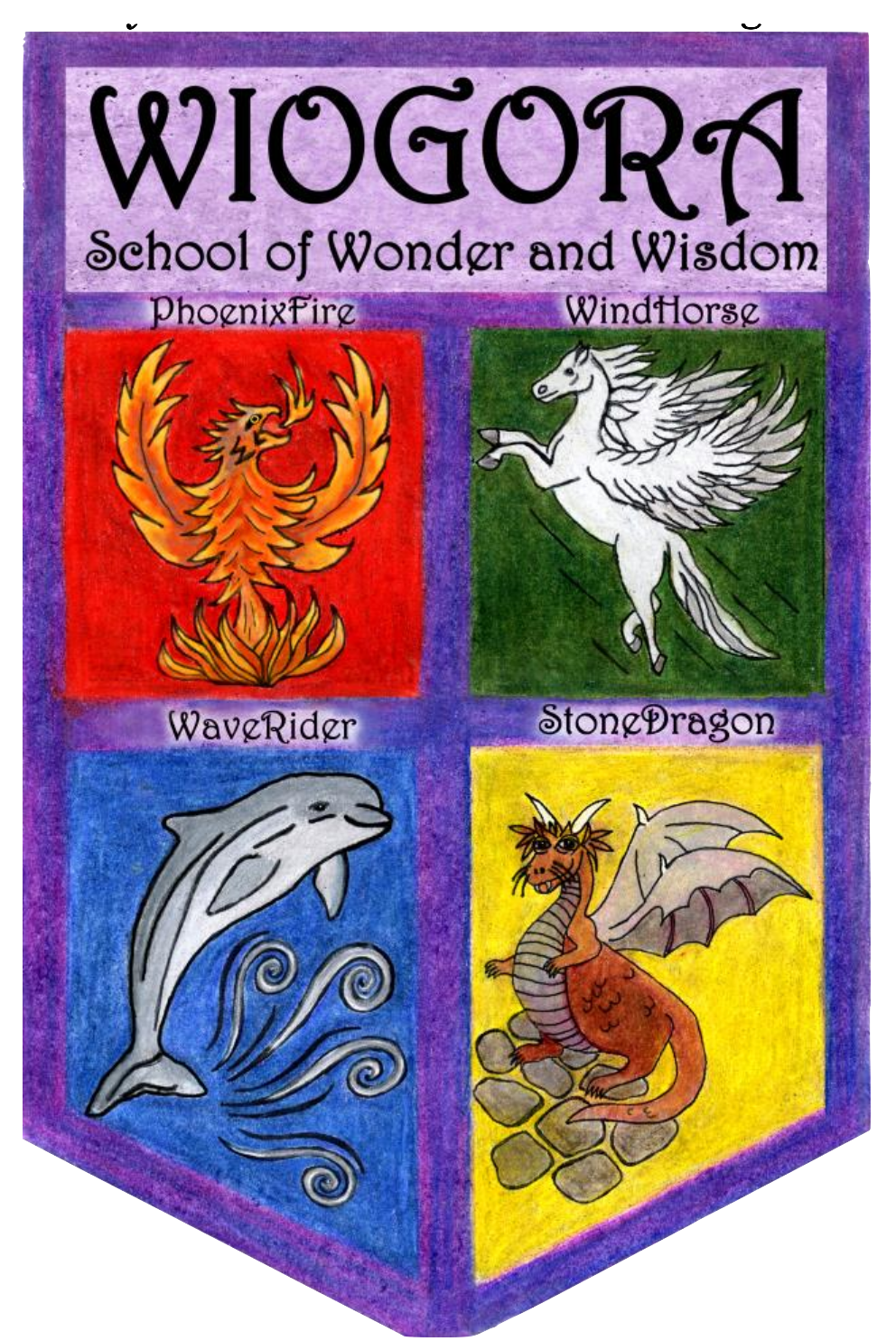 The Wiogora School of Wonder & Wisdom creates a unique experience to enhance imagination, creativity, teamwork, & life skills.

Young Scholars are sorted into four special Hogwarts-style houses, play Quidditch, mix potions, and compete for house points. Inspired by the Harry Potter books of J.K. Rowling, our program guides scholars to discover their own mysterious power in Wiogora and live it in the outside world.

Costume challenges, assemblies and parties, age appropriate activities, classes, quests, and house time all create the feel of being in the wonderful world of Harry Potter.
If you would like to donate or pay your registration fees please use the link here:
This year our summer program will run from July 26th 2021 to Aug 6th 2021. We'll have both an online program and an in-person option, so that families can choose the program that works best for them.
IN-PERSON WIOGORA
Every weekday from 9:00AM - 3:30 PM, with before care from 7:00 AM and after care until 5:30 PM
Because of COVID 19, our in-person program will be smaller this year with a maximum of 60 scholars. We'll utilize our outside spaces as much as possible and keep our scholars in cohorts to maximize safety.
Click
HERE
for a summary of our Safety Policy
Register before
April 1st
for an early registration discount of $25
ONLINE WIOGORA
As we did last year we'll bring Wiogora into scholar's homes via the magic of the internet.
We'll use our google classrooms to provide a safe online space.
Tentative Daily Schedule:
10:10 - 11:00 Video Time
11:00 - 11:30 House Time
11:30 - 12:00 First Class
12:00 - 12:15 BreakTime
12:15 - 12:45 Second Class
12:45 - 1:00 Whole Group Closing in our virtual Great Hall
Afternoons / Evenings - Optional Free Choice Clubs
ELFS APPLICATIONS
We'll need ELFS (Equipping Leaders through Fun & Service, Wiogora's version of Counsellors in Training) for both our in-person and online programs.
All ELFS should apply by
April 1st
to help us plan.
We'll only be able to have 18 ELFS for in-person programming and we'll prioritize those ELFS who are graduating this year.
If you have attended Wiogora as a young scholar and you will be 15 or older by
Dec 31, 2021
, and are under 20 years old, we welcome your application.
For more information about this magical program, click the link below:
To pay your Wiogora fees via PayPal click below: